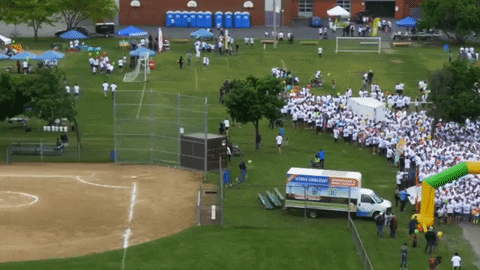 Phantom 3 hits on woman's head :(
Now this news has been rolling for a while, that a DJI Phantom 3 Quadcopter falls out of the sky and hits on woman's head and caused a bad injury to the woman. That was 38 year old Stéphanie Creignou who suffered this injury and she is planning to file a suit against the drone operator.
Is this another CSC command attempted? because as we can see that drone is falling like stone from and looks like motors are cut down by the pilot. We have seen many people crashing using CSC command or is it a power failure but DJI must have an answer about it because they know each and every movement of stick in realtime. So they can check if it is a CSC command attempt.
But it is not recommended to fly over the crowd and drone operator should have followed that rule but the drone's operator, Rosaire Turcotte, said that he has no idea how he lost control of the drone.
Everything was fine. And then suddenly, the drone is gone," he tells VAT News. "I do not know what happened. I have zero explanation […] I think I have acted in the safest way possible"
Why do you think? Should drone operator be penalized for this? Put them in comments below